Doctor of Business Administration (DBA)
Complete your course work in just 36 months—100% online!
Go beyond your MBA! The Doctor of Business Administration (DBA) degree builds on the knowledge and skills of students who have completed master's level study in business and business-related disciplines. The purpose of the OKWU DBA program is to prepare experienced professionals and academics to become senior executives, educators, and consultants. DBA graduates become "scholar-practitioners" who are able to provide meaningful contributions in either the classroom or the board room. Prepare yourself for a career in academia as a faculty member, or for a senior leadership career in a wide range of industries, such as small businesses, mid-sized to large corporations, government agencies, non-profit organizations, hospitals, clinics, K-12 schools, or churches.
What You'll Learn
Learn research and business skills that go beyond the MBA
Flexible learning. Choose a

specialization

for either a career in academia (Management) or a senior business role in industry (Leadership)
Set yourself apart from the competition in the marketplace
Outstanding faculty are professors, executives, and non-profit leaders
Be better prepared for new opportunities and positions of added responsibility
Master how to make values-based decisions using your faith in the workplace
DEGREE AT A GLANCE
Approximately 36 months from beginning to end by taking 8 week courses; one class at a time.
Choose to complete either a Dissertation or a Work Project
Personal academic advisor assigned to every student
Convenient start dates in Fall, Spring, and Summer
Customize your learning with an

specialization

in either Management or Leadership
Transfer in up to 15 hours of credit to minimize your time in the program
Admission Requirements
Completed application
Official transcripts for highest earned graduate degree

2-page Career Statement

CV or Resume

Interview with the admissions committee
Minimum cumulative 3.0 GPA
No GMAT or GRE required

Documentation of any professional licenses
Get More Information
Thanks for your interest in our Graduate & Professional Programs. Please click the button below to get more information.
Why Earn Your DBA at OKWU Online?
The DBA online degree program features an 18-credit hour core, a 15-credit hour specialization area (either Management or Leadership), and a 12-credit hour research core.  Classical subject areas such as Management, Marketing, Accounting, Finance, Strategy, and Faith & Business are combined with cutting-edge best-practices courses focused on your chosen concentration: Management or Leadership. This gives graduates a practical set of skills and that can immediately be put to use as organizational leaders.
Additionally, and most importantly, other more traditional doctoral programs require students to attend on-campus "residencies" multiple times during the program. This approach can add additional time and thousands of dollars of expense to the degree programs offered by these other schools. The OKWU DBA program, on the other hand, is geared for the working professional and integrates residency time directly into the flow of coursework from the first day of the student's learning experience.  This feature allows students to finish in 36 months.
Curriculum
Total Program Requirements: 56 credits
Please refer to the DBA Handbook for more information about degree requirements.
Research Methods Courses (12 credits)
BUSI7113 Doctoral Research & Writing
BUSI7123 Qualitative Research Methods
BUSI7213 Quantitative Research Methods 1
BUSI7223 Quantitative Research Methods 2
Doctoral Core Courses (18 credits)
BUSI8213 Integrating Faith & Business
BUSI7233 Issues in Accounting & Finance
BUSI7243 Issues in Economics
BUSI8223 Issues in Marketing
BUSI8223 Issues in Management & Leadership
BUSI8243 Issues in Strategic Planning & Execution
Comprehensive Exam (1 credit)
Dissertation (9 credits) OR Work Project (9 credits)
Dissertation/Project Defense (1 credit)
Choose Either the Management or Leadership Specialization
Management Specialization Courses (15 credits)
BUSI8113 Organizational Theory
BUSI8143 Teaching Methods in Management/Leadership OR BUSI8153 Consulting Methods/Practices
BUSI8123 Human Resource Selection
BUSI8233 Quality Management & Productivity
BUSI8333 Decision-Making Models
Leadership Specialization Courses (15 credits)
BUSI8113 Organizational Theory
BUSI8143 Teaching Methods in Management/Leadership OR BUSI8153 Consulting Methods/Practices
BUSI8303 Leadership
BUSI8313 Implementing Strategic Change
BUSI8323 Managing Cultural Differences
Why OKWU?
In addition to providing our students with a mastery of their craft, we desire to instill a firm foundation of Christian values and ethics consistent with the mission of OKWU. We prepare our graduates to be true leaders in the field of administration.
Simple Online Application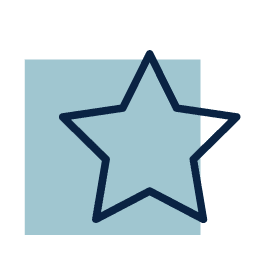 Continue to Work Full Time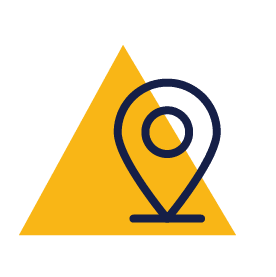 Cost Information
This 56-credit-hour degree will take approximately 36 months to complete and is available totally online. Apply today to learn more about the OKWU DBA.
| Cost | Total |
| --- | --- |
| Registration Fee | $50 |
| Graduation Fee | $100 |
| Technology Fee @ $65 per term | $650 |
| Total Tuition | $44,744 |
| Total Cost | $45,544 |