Your Story Continued

Your Story Continued

Find Your Degree

Find Your Degree

Graduate & Professional Studies (GPS) offers associates, bachelor's, master's, and doctorate degrees.
OKWU Pro

OKWU Pro

We offer more than 350 concise, affordable, and self-paced online courses to help you upscale your career.
Graduate & Professional Studies
Graduate & Online Degrees
100% ONLINE. THE PERFECT FIT FOR YOUR FAITH AND YOUR FUTURE.
Choosing the right university is critical – online education is changing fast. With over 30 years of adult education experience and more than 15 years perfecting how to attend online, OKWU's School of Graduate and Professional Studies is the completely designed for working professionals.
You can earn undergraduate or graduate degrees in an accelerated fashion – even if you have zero credit. With nationally recognized faculty, OKWU is the perfect place to pursue your master's, bachelor's, or associate's degree online.
Take the next step. Tomorrow needs you.
OKWU Pro
Online Professional Training
Oklahoma Wesleyan University offers more than 350 concise, affordable, and self-paced online courses designed to help you enhance your credentials, earn professional certifications and badges, or explore a new career interest – all while balancing the demands of your busy life. Whether you're looking for an alternative to full-time college or thinking about a career change, OKWU Pro has the program for you.
Reasons Why Graduates Choose OKWU:
Whether you're comparing degree options in Oklahoma or across the country, OKWU is affordable. While many colleges are inflating their online tuition rate over what they charge for location-based programs, our tuition is the same for both online and on-location. OKWU continues to be committed to keeping costs for our students down; that's why we've received Best Value rankings from both Forbes and US News and World Report in recent years.
Are you feeling anxious about returning to college? That's normal! As a working professional, the whole college process can seem overwhelming. At OKWU, we work to take the anxiety out of pursuing your bachelor's or master's degree. Our process is simplified: register for all the core classes needed for your degree. Plus, we provide academic advisors that are here to walk you through your entire degree program. We've got you!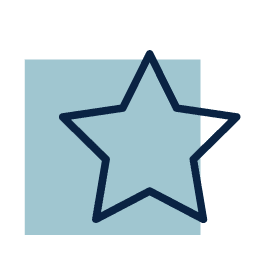 Online learning provides you an incredible convenience. You will likely attend with the same students in the same classroom throughout the entire program. Students enrolled in our online degree programs attend with other adult students asynchronously, anywhere you have internet access. Work from home, the coffee shop, while on a business trip, or even if deployed as an active duty military servicemember. Attend college on your own time!
Get More Information
Thanks for your interest in our Graduate & Professional Programs. Please click the button below to get more information.
The NOW Campaign will raise $68 million by 2030.
A professional development course may very well be one of the easiest and quickest ways to accelerate your career growth. 
This program is tailored for nurses who want to become leaders in their field.