Doctor of Nursing Practice (DNP)
Impact the Future of Healthcare
OKWU's Doctor of Nursing Practice (DNP) is designed to help professionals excel in their careers from the foundation of a Christian perspective.
What is OKWU's DNP?
OKWU's Doctor of Nursing Practice in Executive Leadership program is designed to equip nurses to serve at the highest level of nursing practice. The DNP program develops nurse leaders who improve patient outcomes and health systems by translating research into practice, all from a Christian worldview.
Designed for working adults, this program offers two doctoral learning pathways: A Post Master's DNP and the BSN to DNP. 
The Post Master's Pathway enables Advanced Practice Nurses, Nurse Informaticists, Nurse Educators, Nurse Administrators, and other master prepared specialty nurses to obtain a DNP in Executive Leadership. Additionally, BSN-prepared nurses with a master's degree in a related field may also enter this pathway.
Similarly, the BSN to DNP Pathway allows bachelors prepared nurses to earn their doctorate of nursing practice. Within this pathway, students can choose master level elective courses in either Nursing Administration or Nursing Education foci. These elective courses are taken to augment the DNP curriculum. OKWU has designed this curriculum for experienced nurses seeking terminal degrees in practice-focused areas. Moreover, we prepare nurses to function as an advocate and leader, improving healthcare and patient outcomes through innovation and involvement in practice and policy.
Most importantly, both pathways provide graduates with advanced practice skills to serve as providers and organizers of the healthcare delivery process.
Get More Information
Thanks for your interest in our Graduate & Professional Programs. Please click the button below to get more information.
In addition to providing our students with a mastery of their craft, we desire to instill a firm foundation of Christian values and ethics consistent with the mission of OKWU. We prepare our graduates to be true leaders in the field of nursing.
The baccalaureate degree program in nursing, master's degree program in nursing, and Doctor of Nursing Practice program at Oklahoma Wesleyan University is accredited by the Commission on Collegiate Nursing Education (ccneaccreditation.org).
Simple Online Application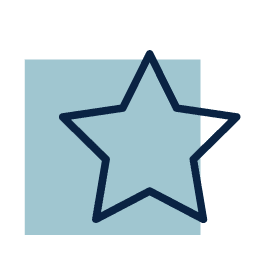 Continue to Work Full Time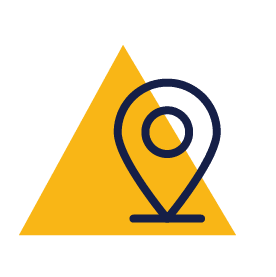 DEGREE AT A GLANCE
Course length: Eight weeks

Delivery format: 100% online

Program length: BSN to DNP: minimum 3 Years, Post-Masters DNP: minimum 2 Years 

Style: Accelerated style with flexible learning choices

Total program credit hours: BSN to DNP: 54, Post-Masters DNP: 36
How does it work?
Program enrollment opportunities every term (fall, spring, summer)

Weekly Assignments: Students will complete weekly materials and virtually connect with professors and other students

Asynchronous format: Students can log into coursework 24/7

Experiential clinical hours completed through coursework, professional activities, and practice immersion projects
MAXIMUM FLEXIBILITY
100% online, take one course at a time
Continue to work full-time while earning a degree
Clinical hours achieved through coursework and professional activities
Transfer up to 500 post-baccalaureate clinical hours
No GRE or GMAT required

Personal advising

Federal financial aid for qualifying applicants

Corporate reimbursement accepted
| Cost | Total |
| --- | --- |
| Registration Fee | $50 |
| Graduation Fee | $100 |
| Technology Fee @ $65 per term | $390 |
| Total Tuition | $28,764 |
| Total Cost | $29,304 |
| Cost | Total |
| --- | --- |
| Registration Fee | $50 |
| Graduation Fee | $100 |
| Technology Fee @ $65 per term | $585 |
| Total Tuition | $43,146 |
| Total Cost | $43,881 |
Translate research into practice AND impact healthcare at the top levels of leadership.