For the health of your patients – and your career.
OKWU's Master of Science in Nursing program is designed to help students push their careers forward with a degree that explores advances in nursing technology and healthcare best practices, all from the foundation of a Christian perspective. Designed for working adults, this program provides three tracks of specialized coursework – Nursing Administration, Nursing Education, and Nursing Informatics – to let you customize your program to your career ambitions.
We've designed this curriculum for experienced nurses seeking roles that require advanced practice skills in order to function as providers and organizers of the healthcare delivery process, or as faculty members in a nursing education program.
Get More Information
Thanks for your interest in our Graduate & Professional Programs. Please click the button below to get more information.
Why it matters
Earning Potential
Significantly higher than baccalaureate prepared nurses.
Job Flexibility
Remote Positions, Structured Time off and Vacations, Easier transition between family and work hours.
Career Promotion
Research, Teaching, Public Policy, Leaders, Consultant, Practice Solutions
New Emerging Opportunities
Identify your passion. Revolutionize Healthcare in specialty areas like geriatrics, pediatrics, public health, informatics, systems improvement, and genetics/genomics (AACN, 2019).
American Association of Colleges of Nurses (2019). Academic Progression in Nursing: Moving Together a Highly Educated Nursing Workforce).
Experience the OKWU Difference
In addition to providing our students with a mastery of their craft, we desire to instill a firm foundation of Christian values and ethics consistent with the mission of OKWU. We prepare our graduates to be true leaders in the field of nursing.
The baccalaureate degree program in nursing, master's degree program in nursing, and Doctor of Nursing Practice program at Oklahoma Wesleyan University is accredited by the Commission on Collegiate Nursing Education (ccneaccreditation.org).
Simple Online Application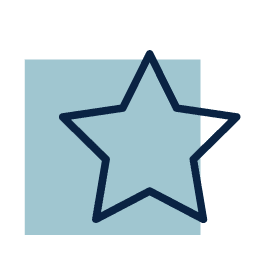 Continue to Work Full Time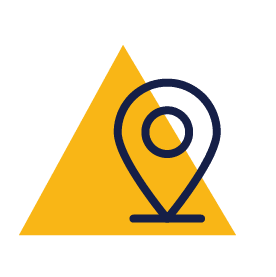 NNEI Applications Accepted
How does it work?
Students are organized into cohorts and go through our program together.

Asynchronous Format: Students can log into coursework 24/7 online.
What are the benefits?
Entirely online. No classroom requirements.
Transfer-friendly.
Federal financial aid is available for those who qualify.
Corporate reimbursement accepted.
CCNE accreditation
NNEI applications accepted.
Degree at a Glance
Course length: Eight weeks
Program length: 88 weeks
Delivery format: 100% online
Style: Accelerated course style with flexible learning choices
Total program credit hours: 33
Credit hours to graduate: 33
| Cost | Total |
| --- | --- |
| Registration Fee | $50 |
| Graduation Fee | $100 |
| Total Resource Fee | $1,650 |
| Technology Fee @ $65 per term | $390 |
| Total Tuition | $18,150 |
| Total Cost | $20,340 |
Transformative Experiences for Future Nurses
The OKWU School of Nursing has been built on the foundation of Christ and His ministry to heal individuals, communities, and nations.
We recognize the God-given passions of nurses to lead healthcare into new pathways that affect patient outcomes through love and education.

We recognize that nurses are lifelong learners who strongly desire to bridge gaps for vulnerable populations that need outreach.

We develop curricula, policies, and programs that expand Christ's mission to the world while mentoring nurses at every level of degree.
Join us for the fun adventure of learning while exploring your own personal giftings as a Kingdom Nurse. Your advanced degree in nursing will save lives.