MAKE YOUR TOMORROW POSSIBLE WITH 100% ONLINE CLASSES TODAY!
A healing touch.
OKWU's online Bachelor of Science in Nursing (RN to BSN) is a journey of knowledge, personal experience, and faith, designed to not only improve your professional character but also your self-awareness as a caregiver. Our nursing program, built on the foundation of Christian belief, advances our students' existing foundations of knowledge and personal experiences, giving credit for what they already know and providing a deeper perspective on the art and science of nursing. Our curriculum is also infused with biblical lessons and values consistent with the theology of The Wesleyan Church.
Why it matters
Life or Death
Lower Mortality Rates, Fewer Medication Errors, lower readmission rates, shorter length of stays, cost savings, Positive Outcomes are connected to nurses who provide care that have a BSN or an MSN.
Changing and Complex Healthcare System
Complex needs of patients and the healthcare system in general require a higher level of education in the nurse. The Institute of Medicine calls for increasing the number of BSN prepared nurses to 80% and doubling the numbers of doctorate prepared nurses.
Required by Employers
88% of employers are now requiring the BSN as an entry level degree for hiring.
Experience the OKWU Difference
Our program is designed to fit into a student's busy schedule, supplementing an RN degree with the education needed to reach the 126 credit hours needed for the Bachelor of Science in Nursing. Accredited by the Commission on Collegiate Nursing Education, our program teaches the insights needed to provide better care, while offering a path to the credentials our students need to better their careers. (www.aacnnursing.org/CCNE)
The baccalaureate degree program in nursing, master's degree program in nursing, and Doctor of Nursing Practice program at Oklahoma Wesleyan University is accredited by the Commission on Collegiate Nursing Education (ccneaccreditation.org).
Simple Online Application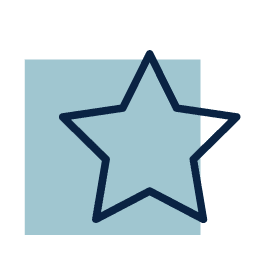 Continue to Work Full Time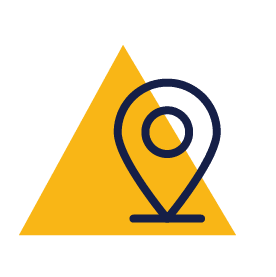 NNEI Applications Accepted
Federal Financial Aid Available
In-State Tuition for all Students
How does it work?
Students are organized into cohorts to go through our program together.

Each week students will complete online assignments and virtually connect with professors and other students.

Asynchronous Format: Students can log into coursework 24/7 online.
What are the benefits?
Entirely online. No classroom requirements.
Transfer-friendly.
Federal financial aid is available for those who qualify.
Corporate reimbursement accepted.
CCNE Accredited.
NNEI Applications Accepted.
Degree at a Glance
Course length: Five weeks
Program length: 60 weeks
Delivery format: 100% online
Style: Accelerated course style with flexible learning choices
Total program credit hours: 36 hours
Credit hours to graduate: 120 hours
Continuous enrollment: Classes begin every five weeks.
| Cost | Total |
| --- | --- |
| Registration Fee | $50 |
| Graduation Fee | $70 |
| Total Resource Fee | $1,950 |
| Technology Fee @ $65 per term | $325 |
| Total Fees | $2,395 |
| Total Tuition | $17,433 |
| Total Cost | $19,828 |
Get More Information
Thanks for your interest in our Graduate & Professional Programs. Please click the button below to get more information.