Training for the modern world of music. Real-world experience.
OKWU's Bachelor of Arts in Music Business is a multi-faceted degree combining the studies of music, business, and communications into a powerful curriculum that prepares students for careers in the music industry. Courses for the program include 30 hours in specialized music training and six hours of audio, video, and graphic design courses.
In addition, this degree offers two unique 16-hour tracks – the Bartlesville Business track and the Nashville Business track, each offering extensive training for the modern world of music. The capstone for this degree is either a one-semester music business internship within the music industry – under both a music industry supervisor and an OKWU professor of music – or one semester of specialized training in Nashville in the area of technology, artistry, or music business.
Chorale
This is OKWU's largest choral ensemble, performing a variety of music genres including spirituals, traditional sacred music, contemporary sacred music, classical, vocal jazz, show tunes, and world music. OKWU Chorale performs concerts each semester as well as on an annual tour, which allows us to share our music with others beyond our own campus. The annual OKWU Choral Festival gives this ensemble the opportunity to not only perform, but to mentor local high school choirs.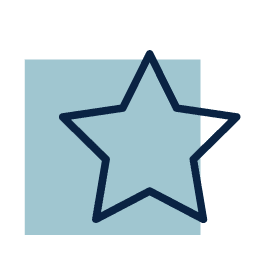 Relentless
This group is OKWU's premier contemporary a cappella vocal group. An auditioned ensemble of 6-12 performers and sound technicians, we perform a number of popular musical numbers including both secular and sacred pieces. Relentless performs on and off campus, sharing our unique take on the a cappella genre with the community.
Unchained
This auditioned group of instrumentalists and sound technicians is one of OKWU's newest additions and is variable in instrumentation. We perform a variety of stylistic arrangements of various sacred and secular tunes, as well as some pre-written material and original hymn arrangements. Unchained performs on and off campus, allowing students to share this group's unique sound with the community.
Why OKWU?
The OKWU Music Program is part of a vibrant community, providing students with several opportunities for real-world experiences and connections. Participation in OKWU ensembles, chapel worship teams, area churches, the Bartlesville Choral Society, and the Bartlesville Symphony Orchestra offers opportunities for leading worship and performance. Additionally, internships at the Bartlesville Community Center and the Performing Arts Center are also available, depending on the student's area of study.
Your Courses May Include:
Introduction to Songwriting
Part Writing and Arranging