Education for a special calling.
OKWU's Bachelor of Science in Nursing is designed to prepare students with a thorough knowledge of the technical skills and scientific proficiencies needed to excel in the modern field of nursing.
The curriculum is enriched with a foundational background in the humanities, as part of our university's continued commitment to liberal arts education. All classes are taught through the lens of biblical truth, adding the unique dimension of spiritual well-being to patient care. Our graduates care holistically for their patients – mind, body, and soul.
100% employment rate for traditional students for 2020
91.6% NCLEX-RN pass rate for 2020
100% NCLEX pass rate for Class of 2019 and 2018
Cutting-edge simulation labs
Clinical Experiences in a wide variety of environments 
International nursing mission trips
Bachelors in Nursing
Admissions Requirements
Professional nurse deals with the lives of people, young and old. It is essential that nursing students exhibit a high caliber of academic and personal performance. Criteria for entrance into the School of Nursing are established in an attempt to ensure our students and graduates meet the profession's high standards. These criteria cover four major areas: academic, testing, health, and criminal background checks.
Completion of a minimum of 32 college credit hours of study
Cumulative GPA of 3.0 or higher
Completion of the following courses with a grade of "C" or better:

English Composition I & II
General Psychology
At least two of the following general Science courses:

Introduction to General and Organic Chemistry
Microbiology
Anatomy
Physiology
Note: All of the courses listed above must be completed with a grade of "C" or better to progress to junior-level nursing courses.
If positions are limited, additional consideration will be given to students' ACT, SAT, GPA, and other test scores in making decisions for admission to the School of Nursing.
BSN Entrance Exam
The entrance exam, known as the Test of Essential Academic Skills (TEAS), must be taken. All applicants must be able to reach the TEAS V benchmark score of 70% within three attempts for acceptance in the Traditional BSN program. TEAS V Testing is available on the Bartlesville campus for those that have applied to the School of Nursing. Applicants who cannot test on-site will have to make arrangements to test through www.atitesting.com.
This requirement will be necessary after the applicant has been accepted by the university. Information will be sent upon admittance into the Traditional BSN program, but applicants can view the requirements below or locate them in the Traditional BSN packet.
Criminal Background Check and Drug Screen
This requirement will be necessary after the applicant has been accepted by the university. Information will be sent for these criteria upon admittance into the Traditional BSN program.
Required Documents for Traditional BSN Acceptance
Nursing Essay
All Transcripts submitted to Admissions Office
Other Links:
Your Courses May Include:
Spiritual Aspects of Nursing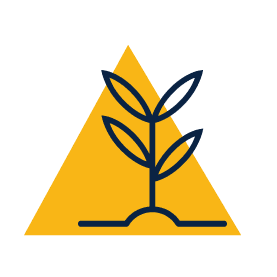 Transformative Experiences for Future Nurses
The OKWU School of Nursing has been built on the foundation of Christ and His ministry to heal individuals, communities, and nations.
We recognize the God-given passions of nurses to lead healthcare into new pathways that affect patient outcomes through love and education.

We recognize that nurses are lifelong learners who strongly desire to bridge gaps for vulnerable populations that need outreach.

We develop curricula, policies, and programs that expand Christ's mission to the world while mentoring nurses at every level of degree.
Join us for the fun adventure of learning while exploring your own personal giftings as a Kingdom Nurse. Your advanced degree in nursing will save lives.