OKWU GIVE DAY // MARCH 30
Today is #OKWUGiveDay! 
We're on a mission to raise $150K today – will you join us? Make your gift now to help us ensure OKWU's mission continues to thrive. 
This year, we have 24 hours to bring the future home – and we can't do it alone! Give Day is a virtual event dedicated to one purpose: generously supporting our OKWU students' future. It's when our community of alumni and friends come together to give to OKWU's Annual Fund.
A generous donor has pledged a matching gift of $15,000 – help us maximize this tremendous kindness! We're grateful for your generosity in whatever way you give – be it time, money, prayer, or just by helping us spread the word online and in person. Thank you!  
Pray for Students
We can't do it alone! Pray that God continues to provide students and the university with everything they need. He is faithful. If you want to pray more specifically, consider joining President Dunn's Prayer Team here.
Facebook Fundraise
You can raise money for OKWU on your Facebook page! Follow these instructions to set up a personal Give Day fundraiser, and help spread the word far and wide on social media.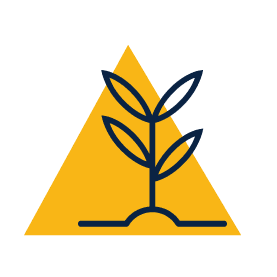 Volunteer
Make an impact in the university through volunteering. There are great opportunities every year to share your time and talents. Contact us to learn more!
Credit Card on Facebook:
Make a donation through our Facebook account. Just click "donate" at the top of the page. Your gift is maximized because there are no credit card fees.
Credit Card by Phone:
Contact Alyssa Wade at 918-335-6243
Give by Check:
Make check payable to Oklahoma Wesleyan University. Note "Give Day" in the memo line.
Mail to:
Oklahoma Wesleyan University
Attn: Business Office
2201 Silver Lake Road Bartlesville, OK 74006
*If possible, when providing a large donation, please send payment by check to ensure OKWU receives a full donation. When using a credit card, the university pays a percentage fee which is deducted from the donation. (i.e. A $5,000 donation would be $4,875.00 after fees.) If paying via credit card is still the most convenient for you, we understand and are grateful for your generosity.
Help spread the word by using the social media share icons on this page, or use the images and example posts to create your own post using the hashtag #OKWUGiveDay. Every like, share, and comment makes an impact on our Facebook, Twitter, and Instagram accounts! 
Not sure what to say? Here are example posts. Just use them word-for-word (we won't tell!)
Example Posts
#OKWUGiveDay is here! Donate to student scholarships and make a difference in the lives of OKWU students. Make a gift at http://www.okwu.edu/giveday.
Have you heard about #OKWUGiveDay? It's happening right now! You can make a lasting impact on the lives of students. Make a gift at http://www.okwu.edu/giveday.
I'm giving to make a difference in the lives of OKWU students! Can you help us on #OKWUGiveDay? Make a gift now at http://www.okwu.edu/giveday.
What Students are saying about

#OKWUGiveDAy:
"Thanks for allowing me to go to such a unique place. I know that I couldn't get the education, I couldn't get the spiritual input, I couldn't get a lot of things that I've been able to get here at OKWU anywhere else. It's a really special place." 
– Taylor Helmer, Senior, Pre-Physical Therapy
"Financial support has made a huge, huge difference.  I ended up getting the PLS scholarship, which was literally an answer to prayer. Thank you so much for giving me the opportunity to grow. OKWU has really helped me invest in different relationships, invest in myself. By you giving, whatever it was, you really helped me grow into the woman of God that he's called me to be." 
– Summer Smith, Senior, English Education
 "I couldn't come financially until I applied for the PLS scholarship. Because of my PLS scholarship, I had enough funds to come here and I knew, based on how many doors opened, that God wanted me here… Thank you! Without you, I wouldn't be able to come to school here."  
– Gabi Moore, Senior, Elementary Education
Frequently Asked

Questions
What is #OKWUGiveDay?
For three years, Give Day has been an opportunity for the larger OKWU community to support student scholarship by giving to OKWU's Annual Fund. It's also a day for gratitude by our students to the university's donors.
Our world has never needed OKWU graduates like it does right now, and your support means more than ever. When you give to #OKWUGiveDay: 
You provide scholarships for students and help ensure that an OKWU education is attainable to all. 

You help OKWU continue to grow and expand into the future. 

You help our students reach their full potential and prepare them to be the next generation of leaders in businesses, ministries, organizations, and communities across the globe.
When is it?
This event takes place March 30, 2022 – but you don't have to wait until then! You can support our students at any time. Give today and mark your donation "Give Day."
Who can participate?
Anyone! We encourage all alumni, parents, students, faculty, staff, and friends of OKWU to participate by making a gift. Every donation counts, of any size – it's all together, now!
Where does the money go?
Your donation goes to the OKWU Annual Fund, which helps the university provide scholarships and financial aid to students who might otherwise not be able to attend. You can rest easy that your money is making a difference in the life of an OKWU Eagle.
What if I've already made a gift this year or in the past?
Thank you! You've already made a huge difference, and we're incredibly grateful. If you're able, we encourage you to donate again during this exciting day – together, we can unlock the matching gift promise and maximize all of our donations.
How can I give?
We accept donations on our website, by mail, over the phone, or through our Facebook account. You can raise money for OKWU on your personal Facebook page, too. Follow these instructions to set up a Give Day fundraiser, and help spread the word far and wide on social media.
Who can I contact with questions?
If you have questions about your Give Day donation – or want to know more about how you can get involved – contact us at creative.impact@okwu.edu.
Subscribe

to OKWU's mailing list.

Things are always changing with our alumni and friends. Update your info to receive the latest OKWU news and select the 'mail' checkbox to receive the free Tower magazine.