Management Information Services
Innovating, streamlining, connecting — This is Management Information Systems.
OKWU's Bachelor of Science in Management Information Systems equips students with the insider business knowledge and analytical skills to successfully guide any company into smoother, more innovative processes.
Our students become problem solvers who can bridge the gap between people and technology, highly sought after individuals in a competitive modern world. With diverse job opportunities in various companies worldwide, our graduates will be equipped to launch into the future.
Why OKWU?
Our professors are committed to integrating a foundation of Christian faith into the curriculum with a focus on teaching character. The most important thing we can impart to our students is the foundation of Christian ethics, which reflects our values. Our students are uniquely equipped to make an impact in the workforce through their integrity, positive attitudes, and by empowering others to make a difference.
We emphasize the quantitative and qualitative decision-making skills essential for a successful career in business and the leadership skills necessary to guide others to the achievement of organizational goals.
Taught by the Best. At Oklahoma Wesleyan, our students study under seasoned business professionals with proven expertise in their field, committed to integrating real-world experience with the classroom curriculum. In addition, Eagles participate in internships with the most vibrant companies in our area, graduating with proven expertise and connections in the field.
Your Courses May Include:
Introduction to business computing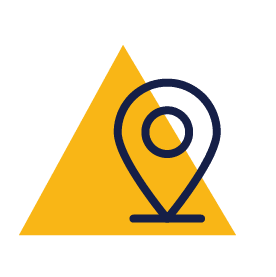 Introduction to data science