Wesleyan Students are Eligible for

50-75% Off OKWU Tuition.
We want to make sure finances don't keep you from following God's calling on your life. We have a number of scholarships for Wesleyan residential students.
If one of your parents is employed as a full-time pastor or missionary in The Wesleyan Church, you could be eligible for 75% off your tuition costs. Students who are active in a Wesleyan church could be eligible for 50% off their tuition. Some institutional requirements apply. Check out our financial aid page for details.
Wesleyan Student
Experiences
Youth Group Visit Day
Experience the day in the life of an OKWU Student. Youth leaders can bring a group of 3+ seniors or juniors for an affordable and planned visit day with perks.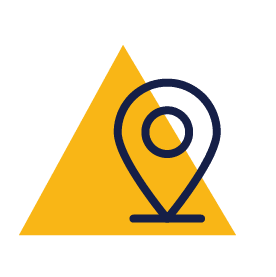 Wesleyan Summer Camp Teams
Join an OKWU summer camp team to tour and serve at District Youth Camps within our denomination.
Wesleyan Youth Conventions
Touching the lives of young people for over 50 years—more than 16,000 students have made decisions to follow Jesus and 25,000 have found their Kingdom calling. OKWU is proud to be a life-long partner!
Wesleyan Gatherings
While at OKWU, get-together with Wesleyan students, represent OKWU at events (i.e. district events, The Dunn Institute, and General Conference), and interact with President Jim Dunn and First Lady Wendy Dunn at their home.
Oklahoma Wesleyan University knows what our middle

name is—
and what that means.
It's my privilege to serve the Lord's wonderful Kingdom through Oklahoma Wesleyan University. As President, I have the unique perspective of having also been a student and graduate of this stellar school. My laser-focused prayer, on a daily basis, is that I can be a part of providing the holistic, godly, and quality experience I received here as a student to every student enrolled at OKWU today.
To be Wesleyan means that OKWU exists to advance the Kingdom of God, first and foremost. To be Wesleyan means that we belong to a faith and practice that is centered on Jesus Christ and the fact that He alone saves and sets His sons and daughters apart for service. To be Wesleyan means that we believe God's word, the Bible, is the inerrant, infallible truth for our daily living and that the Bible is about God, not us. To be Wesleyan means that we strive to develop the whole person in Christ so our university can influence the whole world for Christ.
This holistic message—focusing on the entirety of who a person is, in their head, heart, hands, and habits—is what it means to be a true Wesleyan.  As you consider God's leadership and calling in your life, pray about where He wants you to earn your degree. Pray about where it is that you will be shaped and developed. Pray about what type of leaders you want to influence and train you. Pray about enrolling in and/or supporting Oklahoma Wesleyan University. There are outstanding scholarships and leadership opportunities specifically designed for students who are Wesleyan Ministry dependents and also for those who attend Wesleyan churches.
Oklahoma Wesleyan University. We desire to live out what it means to honor the Lord Jesus Christ in all things and to truly be set apart for his purposes all of our days. Join us in this eternity-shaping mission.
For the Transformation of All!
Dr. Jim Dunn
President
Greetings from President Dunn
Academic Programs
Plan a Visit
OKWU Prep