Biblical Studies & Christian Thought
Graduates of the Biblical Studies & Christian Thought program at OKWU are uniquely prepared to engage in profound thinking at universities, churches, Christian high schools, political arenas, and all other areas of influence – with a solid foundation on the Word of God.
Pastoral Ministry
The Pastoral Ministry program blends the best in academics with practical, hands-on experience. Students in this program learn from faculty who bring years of experience in the local church and education and share that knowledge with a practical framework to help students prepare for meeting the needs of today's church.
School of Ministry & Christian Thought Scholarship
HOW CAN I AFFORD TO GO INTO MINISTRY?
We understand that the cost of college can be daunting. Our desire is that when our students graduate, financial concerns do not keep them from following God's leading into ministry. Oklahoma Wesleyan University offers a 75% tuition scholarship for students in the School of Ministry & Christian Thought.
Depth in Christ. Mature understanding. Effective ministry.
At OKWU, these are the ends that we pursue. The School of Ministry & Christian Thought is more than an academic program – we are driven by our passionate love for God and for the world around us. We are a community of individuals seeking God together. We are a place of study, conversation, and questions. Our faculty is committed to nurturing the calling of God in the lives of our students.
Most importantly, we seek to support men and women who are spiritually equipped, integrating the foundation of biblical truth into our curriculum. Join us in pursuing the highest calling there is: to know God and to make Him known to others.
Why graduates choose OKWU:
Our program is known throughout the region for its ability to equip students with outstanding preaching skills in accordance with the teachings of The Wesleyan Church.
Our students actively take part in service during their first two years in the program, integrating biblical principles with practical ministry opportunities.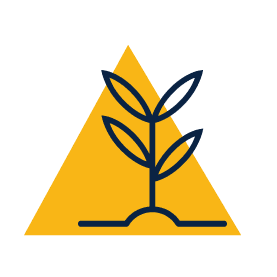 Students participate in supervised ministerial internships during their upper-level years in the program, building connections at local churches and providing meaningful experience.
School of Ministry & Christian Thought