School of Ministry & Christian Thought
Depth in Christ. Mature understanding. Effective ministry.
These are the ends that we pursue. We are more than an academic program – we are driven by our passionate love for God and our neighbor. We are a community of individuals seeking God together. We are a place of study, conversation, and questions. Our faculty is committed to nurturing the calling of God in the lives of our students.
Most importantly, we seek to support men and women who are spiritually equipped, integrating the foundation of biblical truth into our curriculum. Join us in pursuing the highest calling that there is: to know God and to make Him known to others.
Lyon Chapel and Fine Arts Tour
FIND YOUR AREA OF 

INTEREST.
Why graduates choose OKWU:
Our program is known throughout the region for its ability to equip students with outstanding preaching skills in accordance with the teachings of The Wesleyan Church.
Our students actively take part in service during their first two years in the program, integrating biblical principles with practical ministry opportunities.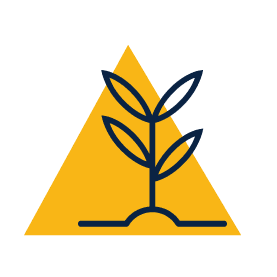 Students participate in supervised ministerial internships during their upper-level years in the program, building connections at local churches and providing meaningful experience.
*intentionally blank*
Biblical and Theological Studies
Required Courses:
Biblical Hermeneutics (BLIT 3463)
Systematic Theology I (THEO 3613)
Systematic Theology II (THEO 3623)
THEO or BLIT electives (Not including BLIT 1103 and BLIT 1203)
Global Studies
Required Courses:
Introduction to Intercultural Studies (GLST 2213) 
International Human Rights (GLST 2313) 
Cultural Anthropology (SOCI 3763) 
GLST electives or Descriptive Linguistics (LING 3223)
Pastoral Counseling
Required Courses:
Pastoral Care (PAMI 3543) 
Pastoral Counseling (PAMI 4363)
Choose any one of the following:
General Ethics (PHIL 2443) 
Comparative Religions (PHIL 3463) 
Christian Spiritual Formation (SFOR 3023)
Choose any three of the following:
Marriage and Family Relations (PSYC 2433) 
Learner Development (EDUC 2303) 
Psychology of Personality (PSYC 3353) 
Psychology of Abnormal Behavior (PSYC 4723) 
*intentionally blank*
Church Planting and Discipleship
Required Courses:
Church Planting: Biblical Foundations and Calling (CHPL 2113) 
Church Planting: Models, Methods and Movements (CHPL 2223) 
Church Planting: Pre-Launch and Advanced Strategic Planning (CHPL 3603) 
Church Planting: Thrive (CHPL 3623) 
Organizational Behavior (MGMT 3523) 
ACCT, GBUS, MGMT or MKTG elective 
(Optional: Residency/Internship [CHPL 4803 or CHPL 4806])
Non-Profit Operations
Required Courses:
Accounting 1 (ACCT 2113) 
Intro to Leadership (GBUS 3353) 
Principles of Marketing (MKTG 3713) 
Church Administration and the Wesleyan Discipline (PAMI 3423)
Electives (choose two):
Accounting 2 (ACCT 2123) 
Human Resource Management (MGMT 3413) 
Organizational Behavior (MGMT 3523)
Youth and Family Ministry
Required Courses:
Foundations of Youth and Family Ministry (YFAM 2253)
A Practical Theology of Christian Leadership (PAMI 4233)
Youth and Family Ministry Practicum (YFAM 4803)
Introduction to Ministry (PAMI 1111)
Called to Teach (EDUC 1302)
Learner Development (EDUC 3113)
Programming for Transformational Youth and Family Ministry (YFAM 3353)