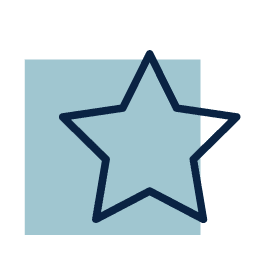 Student-led Worship Experience Sunday Nights @8pm. Altar is led by the Student Spiritual Life Coordinator and their team. They schedule a worship team, speakers, and Restore projects throughout the year.
We offer multiple competitive intramural athletics leagues within the OKWU community, including Fall Ultimate Frisbee, Fall Dodgeball, Spring Basketball, Spring Volleyball, and Spring Ultimate Frisbee. Intramural athletics are co-ed. Most seasons, with the exception of volleyball, operate as a draft-based league. Students are encouraged to sign up and download IMLeagues to stay up to date with stats, schedules, and upcoming seasons. Contact Alex Young at ayoung@okwu.edu if you would like to get involved.
Job Description
The Student Government Organization (SGO) is a student club on campus that works in conjunction with social life, spiritual life, and campus activities. The SGO positions are elected by the student body. The elected will work together as a team to complete all the responsibilities of SGO and provide leadership for fellow OKWU students.
The specific job responsibilities of the SGO are as follows, but not limited to:
Gather information from your classmates.
Be the voice and action of the student body.
Be a liaison between our students and our staff/faculty.
Be a fully engaged participant in Student Government Meetings once a week.
Vote responsibly in the best interest of the students.
Help facilitate campus-wide events and activities.
Fulfill specific obligations that are assigned while in office.
The Student Government Organization will consist of a Student Body President, Student Body Vice President, and two class representatives from each class. This team of 10 will work together to complete the tasks listed above.
The Student Body President's job will entail leading the SGO team in weekly meetings while making sure all tasks are being completed.
The Student Body Vice President will come along side and aid the Student Body President in their tasks by keeping detailed notes of the meetings and communicating with the SGO team.
Eligibility
*In order to run for SGO, each candidate must possess and complete the following:
Possess
Full-time student at OKWU
2.5 or higher GPA in all major coursework
Has and will continue to uphold the standards and values of Oklahoma Wesleyan University
Complete
Student Government Application
Must compile a list of 15 signatures which supports you running for SGO. A template for the list is attached to this application and can be submitted with this application.
Further Proceedings (Very important! Do not skip)
After submitting this application and the petition list, you will receive an email saying you have been approved to run for your selected office. You will be allowed to campaign for one week and will be required to give a speech in front of the student body. Elections will be held by a secret ballot outside the cafeteria. Good luck!
Club & Organization
Process
Submit time and participation log from one semester of being a student lead group.
Fill out the application for a school-recognized club.
Fill out the club advisor agreement.
Write up club draft, including membership requirements, goals, and semester plan (events, meetings, fundraisers).
Approval
Once the application process is completed and the forms have been submitted, the club will be reviewed by Student Development for approval.
Club Log
The log should include total time invested into the club, whether that is preparation, weekly meetings, Bible study, etc.
The club must log active members, including but not limited to: club president, vice president, treasurer, event coordinator, and staff sponsor.
The club must have a minimum of 5 active members.
The club must have a minimum of 16 hours of total time logged (includes meetings, events, practices, etc).
The club must have 2 public events per semester with a minimum of 10 participants (can include active members).
Application
Fill out the application to be a school-recognized club. There will also be an application to fill out for a club advisor.
Club Draft/Constitution
The club constitution must include club rules, member requirements, club goals and focus, and bi-laws. The club constitution should include required resources for the club to thrive at Oklahoma Wesleyan University.
Resource List
The club will need to submit a resource list. The list should include anything that the club would need to thrive in the OKWU community.