Chesapeake Energy School of Business
Seek truth. Think strategically. Engage effectively.
We are a community of scholar-practitioners seeking one thing: excellence in business education. We seek to communicate effectively, think strategically, and lead with integrity, providing the best in education so that our graduates are technically excellent, professionally qualified, and ethically strong.
Most importantly, we seek to support men and women who are spiritually mature, integrating the foundation of biblical truth into our curriculum. We equip students to be witnesses for Christ in organizations across the world – for-profit, non-profit, governmental, or ministry-related.
FIND YOUR AREA OF 

INTEREST.
Taught by the Best.
Our students study under seasoned business professionals with proven expertise in their fields who are committed to integrating real-world experience with classroom curriculum. In addition, Eagles participate in internships with the most vibrant companies in our area, graduating with proven experience and connections.
Through general education classes, business "tool" courses, and specialized study in specific areas of business, our students graduate prepared for a variety of careers in the field.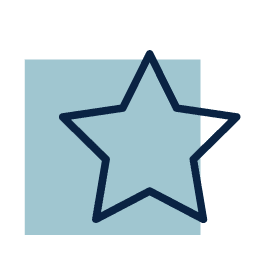 We partner with some of the largest, most rapidly expanding companies in the Midwest to provide our students with the practical experience employers are looking for. Our graduates have gone on to careers with Hobby Lobby, Chick-fil-A, the Oklahoma City Thunder, and more.
The Pareto Group is designed to impart real-world leadership skills and experiences for OKWU business students, as well as to build connections in the business world outside the university.
Dean's Scholarship
UNLEASH YOUR INNER GENIUS
Are you an exceptional kind of student? Someone who wants more out of life and is willing to explore, inquire, study, and learn more?
Then consider applying for one of our new $10,000 annual Dean's Scholarships. Our deans are awarding extraordinary students who are committed to excellence in their studies. You'll develop the knowledge and skills that prepare you to be real-world ready. Tomorrow needs you!
*Intentionally Blanks*
Accounting
Required Courses:
Accounting 1 (ACCT 2113)
Accounting 2 (ACCT 2123)
12 credits of Upper Division Accounting electives
Business Communication
Required Courses:
EQ 1.0 (GBUS 1112 if incoming freshman) or EQ 2.0 (GBUS 3613)
Interpersonal Communication (COMM 1803)
Professional Selling (MKTG 4383)
Conflict Management (GBUS 3333)
Personal Career Development (GBUS 3243)
Business Ethics (GBUS 4223)
Financial Services
Required Courses:
Money and Banking (BFIN 3533)
Investments (BFIN 4343)
Principles of Risk Management (BFIN 3623)
Professional Selling MKTG 4383
Corporate Finance (BFIN 3663)
Conflict Management (GBUS 3333)
Marketing or Sports Marketing
Required Courses:
Conflict Management (GBUS 3333)
Principles of Advertising MKTG 3533)
Professional Selling (MKTG 4383)
Principles of Marketing (MKTG 3713)
Marketing Management (MKTG 4343)
Consumer Behavior (MKTG 4363)
*Intentionally Blanks*
Business – Non-Business Only
Required Courses:
Accounting 1 (ACCT 2113)
Personal Career Development (GBUS 3243)
Macroeconomics (GBUS 2213)
Conflict Management (GBUS 3333)
Principles of Management (MGMT 2313)
Principles of Marketing (MKTG 3713)
Criminal Justice
Required Courses:
Introduction to Criminal Justice (CRMJ 2003)
Introduction to Criminal Courts (CRMJ 2103)
Conflict Management (GBUS 3333)
9 credits of Criminal Justice electives
Management and Leadership – Non-Business Only
Required Courses:
Principles of Management (MGMT 2313)
Interpersonal Communication (COMM 1803)
Conflict Management (GBUS 3333)
EQ 2.0 (GBUS 3613)
Organizational Behavior (MGMT 3523)
Human Resource Management (MGMT 3413)
International Accreditation Council for Business Education
Oklahoma Wesleyan University has received specialized accreditation for its business programs through the International Accreditation Council for Business Education (IACBE) located at 11374 Strang Line Road in Lenexa, Kansas, USA. Click the following documents to see the business programs that are accredited by the IACBE: